Have you recently purchased tickets to an event, live show, or concert through SeatGeek but are unable to access your tickets? Are your tickets purchased through SeatGeek not showing up?
SeatGeek is an online ticket marketplace and aggregator that allows users to browse, purchase, and sell tickets for a wide range of live events, including sports games, concerts, theater performances, and other entertainment events.
The platform aims to make the process of buying and selling event tickets more user-friendly and transparent. SeatGeek is committed to providing a secure and safe ticket-buying experience and protecting user data and financial information.
SeatGeek is known for its Deal Score feature, which rates ticket listings based on factors like seat location and price to help users find the best value. Users can see the total cost of tickets, including fees, upfront before purchasing.
SeatGeek aggregates ticket listings from various sources, including primary ticket sellers (e.g., box offices and official websites) and secondary marketplaces (e.g., ticket resellers and fans).
This allows users to compare ticket prices and seating options from multiple sources in one place.
If your SeatGeek tickets are not showing up, do not worry. This article will help you understand why your SeatGeek tickets may not be showing up and what steps you can take to fix the issue.
Why Are My SeatGeek Tickets Not Showing Up
If your SeatGeek tickets are not showing up, it could be due to a delay in ticket delivery, the tickets might have expired, or due to payment issues.
1. Delay in Ticket Delivery
Tickets may not be available immediately after purchase. Some events have delayed ticket delivery, and you may need to wait until closer to the event date to access your tickets.
2. Expired or Revoked Tickets
Tickets can expire or be revoked by the event organizer for various reasons, such as a change in event details or ticketing policies. Contact SeatGeek support to inquire about the status of your tickets.
3. Payment Issues
Ensure that your payment for the tickets has been successfully processed. If there is a payment problem, it may affect your access to the tickets.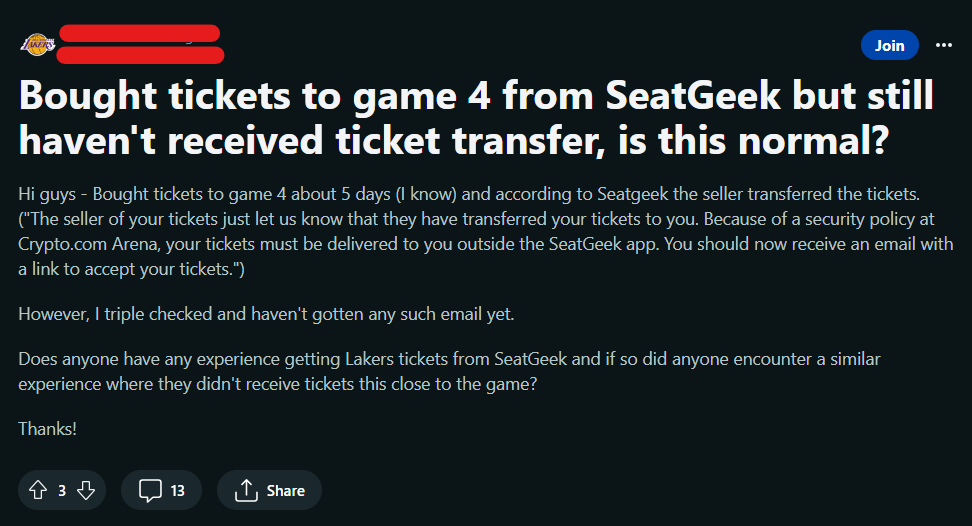 How to Fix SeatGeek Tickets Not Showing Up?
To fix SeatGeek tickets not showing up, check your SeatGeek account, verify the event date and time, and reinstall the SeatGeek app. Additionally you can also refresh the website if you are not using the app, and log in to your account from a different device.
1. Check Your Account
Ensure that you are logged into the correct SeatGeek account that you used to purchase the tickets. Sometimes, users have multiple accounts, and the tickets might be associated with a different one.
Log in to your SeatGeek account and make sure that you have purchased the tickets from the desired account.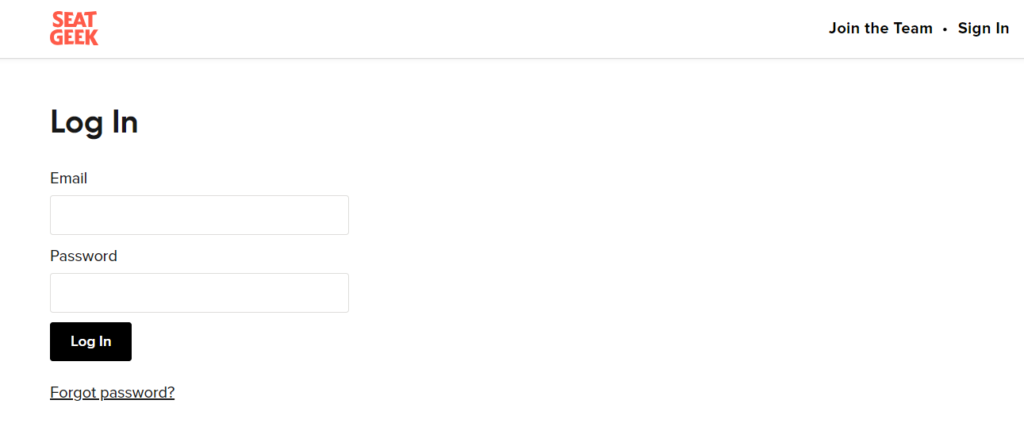 Note that SeatGeek provides access to tickets only 48 hours before an event. Due to this delay, you may not be able to access the tickets.
2. Search by Email or Phone Number
SeatGeek may provide an option to search for your tickets by entering the email address or phone number associated with your account. This can help you locate your tickets if they are associated with your contact information.
3. Verify the Event Date and Time
Double-check that you are looking for the tickets for the correct event, date, and time. It's possible that you may have multiple event tickets in your account, and the specific event may not be displayed.
4. Check Spam or Junk Folders
If you received an email confirmation of your ticket purchase, check your email's spam or junk folder. The email may contain a link to access or download your tickets.
5. Uninstall and Reinstall the SeatGeek App or Refresh the SeakGeek Website
If you are using the SeatGeek mobile app or website, try refreshing the page or reinstalling the app to see if the tickets appear after a fresh start.
Try to uninstall and then reinstall the SeatGeek app on your device to fix the issue. It could be a possibility that the SeatGeek app may have some bugs or technical glitches causing it to not load your tickets.
Follow these steps to uninstall and then reinstall the SeatGeek app:
Go to the Settings on your device.
Click on Apps or Manage Apps.
You can now see the list of all apps installed on your device.
Search for the SeatGeek app from the search box on the top of your screen.
Finally, click on the Uninstall button. The SeatGeek app is now uninstalled.
Go to the Play Store or the App Store depending on your device.
Search for the SeatGeek App.
Tap on the Install button to install the SeatGeek app on your device again.
6. Check for SeatGeek App Updates
Ensure that you are using the updated version of the SeatGeek app from the App Store (iOS) or Google Play Store (Android). An updated version has the fixes to bugs and technical glitches.
Outdated apps can sometimes lead to the app crashing or stopping. It will just take a few seconds, and once updated, you can attempt to access the tickets on your SeatGeek app.
The SeatGeek Card should now work flawlessly and you should be able to access your tickets without any issues.
7. Login on Different Devices
Try logging in from a different device or web browser to see if the issue is specific to one device or browser.
This might help you to get access to your tickets on the SeatGeek app or website.
8. Double-Check Ticket Type
Make sure you are looking in the correct section of your account for the type of ticket you purchased (e.g., mobile tickets, PDF tickets, shipped tickets, wristbands, etc).
If you have purchased wristbands, then within 48 hours of the event, UPS or FedEx will ship your hardcopy tickets or wristband to the shipping location you provided when placing your order.
When the tickets are prepared for shipment, you will also be given a tracking number that you may use to monitor the status of your package.
9. Contact SeatGeek Support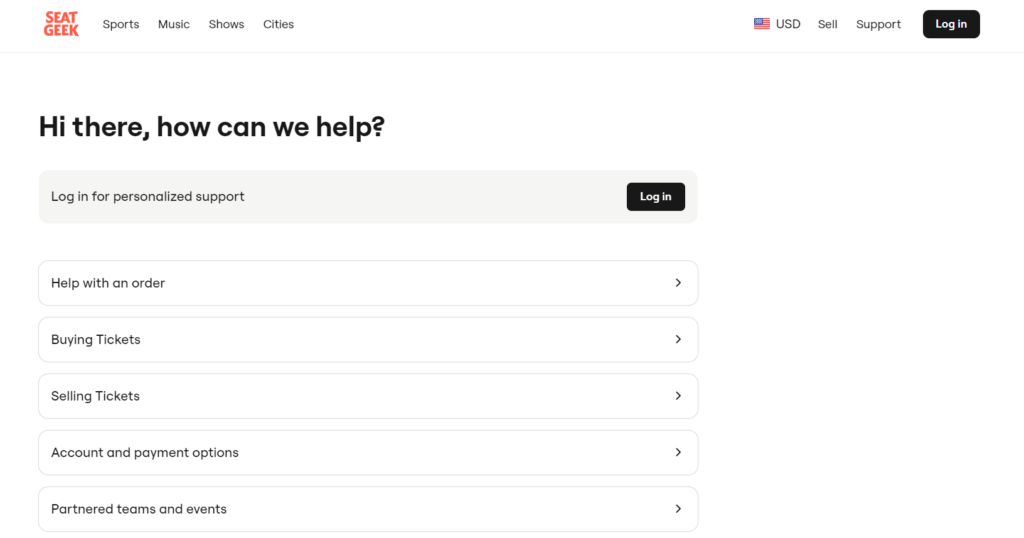 If you have tried the above steps and still cannot find your tickets, it's best to contact SeatGeek customer support. They can assist you in locating your tickets and addressing any issues with your account.
It could be a possibility that your tickets may have been expired or revoked due to some compliance or payment issue. In this situation, contacting the SeatGeek team will help you get access to your tickets.
SeatGeek's customer support is generally responsive and can provide personalized assistance in helping you locate your tickets. They can also verify your account details and provide guidance based on your specific situation.