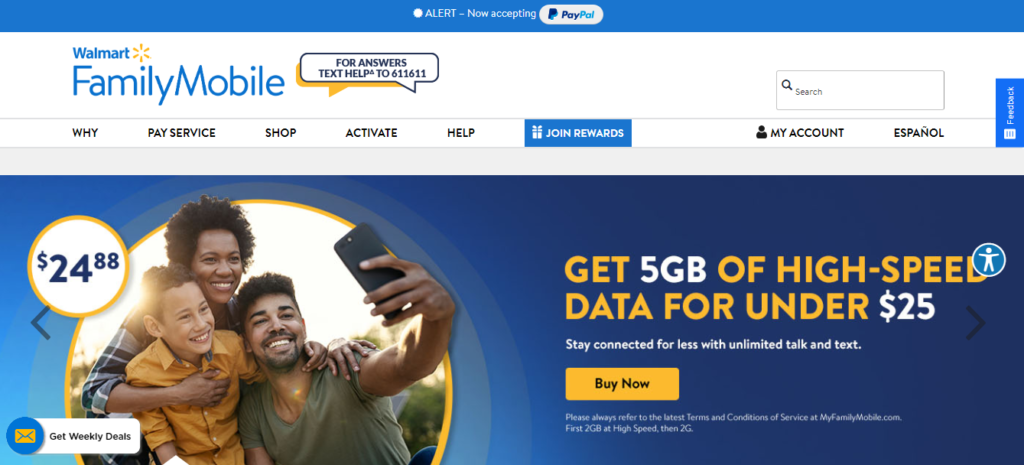 Are you having trouble trying to port out of your Family Mobile account to another carrier?
It can be a nightmare if you do not know what you should be doing or where you should get the Account Numer and PIN Number for your Family Mobile.
But there is no need to worry anymore as we are here to help you!
While Family Mobile can be a wonderful carrier that you can use on your phone but you might be looking to use other carriers that you want to try.
However, to port your number you will have to get the Account Number and PIN of your Walmart Family Mobile account.
In this extensive article, we will be going over the ways through which you can get them quickly.
What are the Family Mobile Account Number and PIN Number?
The Family Mobile Account number is a unique number that you had when you took a subscription to Family Mobile.
Every subscriber is provided with their own Account Number by Family Mobile.
It is very important as you will have to use that Account Number every time you want to make any changes to your Family Mobile account.
If you want to change your carrier then also you will need to use this Account Number to do so.
A transfer PIN number protects your Family Mobile account from scams.
It provides security and helps your account to stay private.
Your PIN number is another important thing that you need when you want to port your mobile number from your Family Mobile subscription to another plan.
How to Get the Family Mobile Account Number?
To get the Family Mobile Account Number you will have to dial *#60# from your phone as your Family Mobile Account number is your phone's IMEI number.
You can first try to use the IMEI number and check whether that works.
If it doesn't then the chances are that your Account Number is the SIM Card number(ICCID). In that case, use the entire number on the back of your SIM Card and you should be good to go.
How to Get Family Mobile PIN Number?
To get the PIN number of your Family Mobile Account you will have to text NTP to 611611.
And the PIN number will get delivered to your phone.
In the rare case where you aren't able to get the PIN even after texting you will have to call Customer Support on the number 877-440-9758 and then ask them for your PIN or Account Number, whomever you are struggling with.
You can also contact them through their website and ask them for the porting details if you are having trouble connecting to them from the phone.