Are you having trouble trying to log in to the Orbi app? Maybe every time you try to log in you see the error logion timer out. The error message will read, "Logon timed out, Please try again. If this issue persists, try rebooting your device."
Orbi app is an app created by NetGear that gives you easy access to your router's options.
However, it can be a headache when you aren't even able to log in to the app to check those options.
But there is no need for you to feel stressed anymore as we are here to help you out!
In this extensive article we will be going over the error of Orbi login timed out, why it is happening and what you can do to fix it.
What Causes Orbi App Logon Timed Out?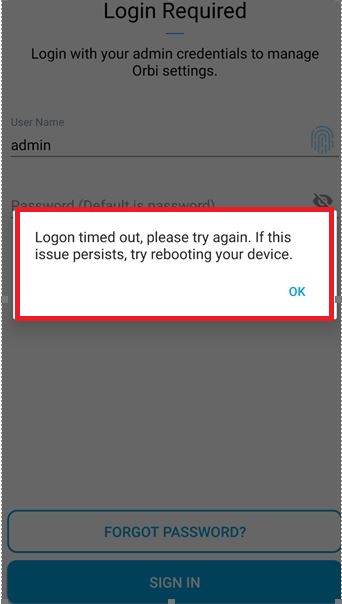 There can be a lot of causes for the Orbi app login to time out on your device. These reasons can range from an unstable internet connection to a technical issue in the Orbi app.
We have made a list of the reasons that we believe to be the main issues why you are having the login timed-out error in the Orbi app.
The internet connection is poor.
You have Airplane Mode enabled.
Orbi system is going through a technical error.
There is a bug or a glitch in the App.
How to Fix Orbi App Logon Timed Out?
To fix the Orbi Logon timed-out error in your phone you will have to either wait for some time to give the technical team time to fix the issue, try to login again after checking whether your internet connection is stable or you can also use the website.
You can also call the support team of NBetGear and talk to them regarding this issue.
1. Try Login Agin into Orbi App After Sometime
You can try to log in again if the error says that the login has timed out. There could be a server issue such as a traffic overload due to which you might be seeing this error.
In that case, trying to log in again after a few minutes should help.
Wait for at least 5-10 minutes before attempting to log in again.
Close the app completely, and then reopen it.
Enter your login details and try to log in again.
2. Wait For Sometime
The next fix that you can try is to wait for some time as many users have reported that waiting for a few days has made the app fix by itself and let them log in again without any use.
You can also try to wait for some time as there might be a technical issue in the system of Orbi that is getting checked by the developers, which in turn is making the app have problems when the users are trying to log in.
There are other fixes that you can try in the meantime while you wait as you have discussed below.
3. Check Your Internet Connection
The next thing that you need to do is to check the internet connection.
Threads need a stable internet connection to work properly on your device so if you are unable to provide it then the Orbi app might show a login timed-out error.
Make sure that your Wifi or phone data is turned on. Also, check and make sure that your Airplane mode is turned off. If you are in a Wifi connection then change it to a data connection.
If there is a connection issue in your Wifi then you can try to do a router reset.
Simply switch off the router and unplug it from all the devices and power supply.
Wait for 3 minutes and then plug it in again.
Now wait for the signal to come back and now connect to the internet through it.
Check whether you are able to solve the connection issue. If you still get the issue then contact the local service provider to get the issue checked.
4. Use the Website
An alternative fix that you can try is to use the website version of Orbi and log in to your account.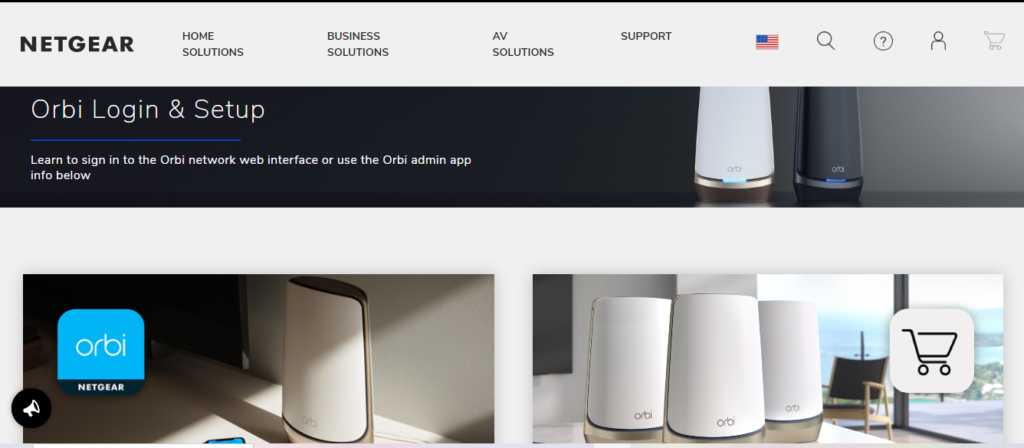 If the app is down due to some problem then you should use the website. It might be a bit hard to navigate the website as many users have complained but for the time being toll the app is up and running you can use the website to avail the functions of Orbi.
5. Reset Your Password
The next fix that you can try is to reset your password in your Orbi app.
Many users have reported that resetting their password has made it possible for them to open the Orbi app and log in to their accounts.
Open the Orbi App and go to the login page.
Click on "Forgot Password."
Follow the on-screen instructions to reset your password.
Use the new password to log in to your account.
6. Additional Troubleshooting Steps
Here are a few additional steps that may be considered if the above solutions do not work:
Update the App: Make sure your Orbi app is updated to the latest version. Sometimes, outdated versions of an app might not work properly.
Reinstall the App: If there's a bug in the app, uninstalling and reinstalling it might resolve the issue.
Check Device Compatibility: Ensure that your device meets the system requirements for the Orbi app.
Use a Different Device: Try logging in from a different device to see if the issue is specific to your phone or tablet.
7. Contact NetGear Support Team
In case it had been a few days till this login issue is not solved in Orbi, you should contact the Support Team of NetGear and talk to them about this issue.
If they are still in the middle of fixing the app then they would be able to give you information regarding when the app will get fixed.
If they have already fixed it then there might be some issue from your end why you aren't able to login to the Orbi app. In that case, the NetGear Support Team will be able to help you out.