Are you wondering about how safe and reliable AirTalk is? Have you been considering purchasing a service from AirTalk lately?
AirVoice, the parent business of AirTalk Wireless, is an FCC-approved Eligible Telecommunications Carrier (ETC) that offers Lifeline, Affordable Connectivity, and Emergency Broadband Services to economically disadvantaged Americans without insurance.
Airtalk Wireless provides free cell phones to customers who meet certain criteria. Before obtaining the service, you or a household member may be needed to engage in a government assistance program; however, this will vary depending on your income level.
The AirTalk wireless services have gained immense popularity in recent times with their free cellphone scheme. However, many people are quite skeptical about its safety and legitimacy.
If you are wondering about AirTalk's wireless safety and legitimacy, this article will help you understand more about AirTalk wireless services so that you can make a decision for yourself whether to go for AirTalk or not.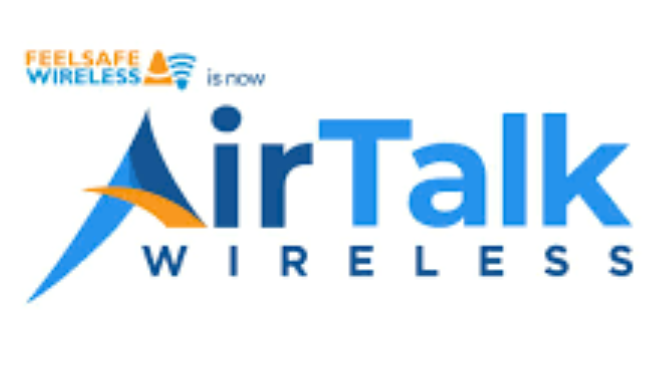 What Are The Benefits Of AirTalk?
The AirTalk cellphone plans are immensely feasible and affordable for low to mid-income families. The pricing range of their plans is economical and modest. They offer 3 types of plans that range with several benefits such as free talk time or data.
Additionally, you also get a free mobile or cell phone if you are eligible for the Federal Lifeline and Affordable Connectivity (ACP) programs.
Eligible consumers can choose a phone of their choice from a wide range of quality products by AirVoice, the parent company of AirTalk. Some consumers are also eligible for high discounts while purchasing a tablet as well.
Is AirTalk Wireless Safe & Legit?
As part of the federal Lifeline Assistance program, AirTalk Wireless has a real government program that distributes free cell phones to qualifying low-income persons.
There are eligibility requirements and restrictions, but if you satisfy them, you may be eligible for a free iPhone with speak, text, and data services.
As a result, it looks like AirTalk Wireless is not a fraud, but rather a legitimate government program geared at assisting those in need.
The free mobile phones come with free talk time, data, and SMS services as well to uplift and support low-income households.
To be eligible for Airtalk Wireless, you must qualify for either the Lifeline Assistance program or the Affordable Connectivity program.
If you identify your household income to be at or below 135% of the federal poverty guidelines, or you participate in certain federal assistance programs, you automatically qualify for the Lifeline Assistance program.
Eligible assistance programs typically include Medicaid, Supplemental Nutrition Assistance Program (SNAP), Supplemental Security Income (SSI), Federal Public Housing Assistance (Section 8), Veterans Pension and Survivors Benefit Programs, and Tribal-specific programs.
Several individuals who are part of the Lifeline or ACP programs have been able to utilize the benefits of the Airtalk Wireless program by gaining a free mobile phone by purchasing their data plans.