Are you having trouble trying to use 5G in the Visible network? You might not be able to use a 5G network even after taking a 5G connection plan on your device.
In that case, it can be a very frustrating and exhausting experience. It is also quite possible that now that you have encountered this issue in Visible you have no idea what you can do.
But there is no need to worry as we are here to help you!
Visible is one of the most popular phone services in the US but it can also have issues and errors that can completely ruin your entire day or even a week.
In this article, we will be showing you exactly how you can fix the issue of Visible 5G not working on your device and how you can fix it easily.
Why Is Visible 5G Not Working?
There can be several reasons as to why Vusuble 5G is not working on your device, ranging from issues of network area coverage, device incompatibility, outdated phone firmware and issue with the SIM Card.
The problem can start with an issue with the area coverage. Maybe the area you are currently in does not fall under the coverage of the Visible network. Visible uses the towers of Verizon, however not all towers of Verizon are used by Visible.
Another reason could be that your device is not compatible with 5G settings. Check to make sure that your device really supports 5G. It is also good to talk to Visible personnel and check whether your device will get provided a 5G connection from Visible as Visible does not provide a 5G connection to all devices.
In case you are using outdated software then also you will have to upgrade the phone software to the latest version to use 5G in it.
Whatever the reason is we have the solution for you in our fixes section below.
How to Fix Visible 5G Not Working?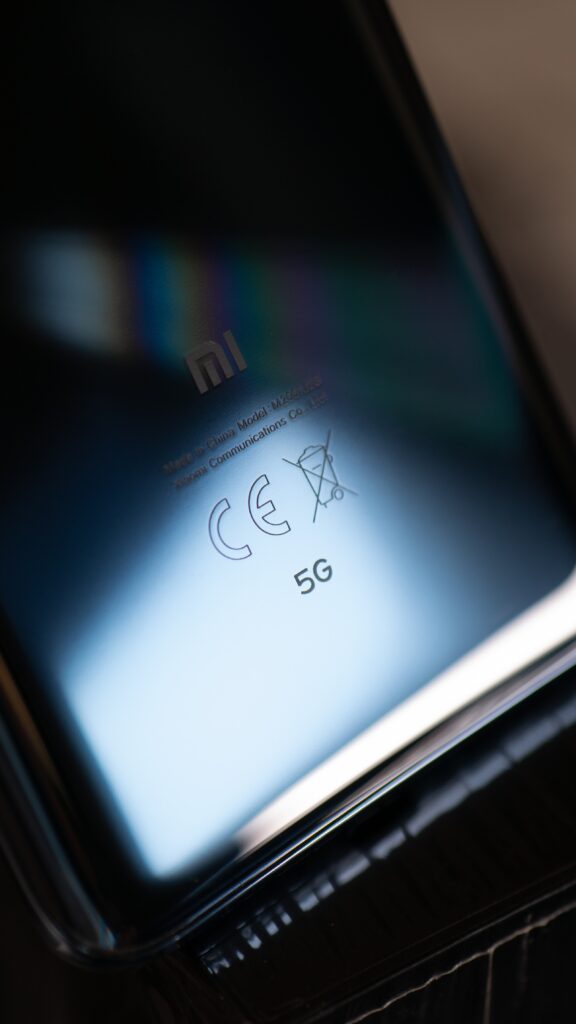 To fix 5G not working in your Visible connection or device you will have to make sure that your device is within the area coverage of Visible, check the device compatibility, update the OS of the device and clean your SIM Card.
Below we have discussed these fixes in great detail.
1. Check the Area Coverage
The first fix that you need to check is whether your phone has a strong signal or not. If your phone is not under the coverage area then that could be the reason for not being able to use a 5G connection in Vuisible.
Try to go to a place with a better signal strength, which is within the coverage area of Visible Network and you will be able to use a 5G connection without any issue.
2. Check Device Compatibility
Not all device can use 5G and Visible does not let every device that have 5G enabled to use 5G speed. There are only certain devices that will have 5G enabled when you are using a Visible network connection. The devices listed below are compatible with a 5G connection in Viisble. Check to make sure whether your device falls in one of them.
Samsung Galaxy S20 series*
Samsung Galaxy S21 and Samsung Galaxy S21+*
Samsung Galaxy A42 (5G)
iPhone 12*
iPhone 13*
Google Pixel 4A 5G
Google Pixel 5
Blade X1 5G
Motorola one 5G UW ace
3. Update Your Device OS
Make sure that your iPhone's OS is updated to the latest version. If you haven't updated the OS for some time you should go to the Settings of your phone. Now if you can find any updates option, make sure to install the update.
After you are done you can restart your phone and see whether you are able to now use a 5G connection in Visible.
4. Clean Your SIM Card
Your SIM card won't function correctly if it is dusty or contains dirt.
If so, you'll need to remove the SIM Card from your phone and clean it. You must remove it and clean it with a soft, smooth cloth to do that. Insert the SIM card in the phone after this.
Check to see if you are able to receive a 5G connection now from the Visible network by restarting your phone.
5. Setup a 5G Connection for Your Phone
You can also try to set up a 5G connection manually by going through the steps below. However, keep in mind that your 5G connection will not work if the device itself does not support it.
Dial *#*#4636#*#*
Choose "Phone Information"
Under "Set Preferred Network Type" choose "NR/LTE".
6. Contact Visible Customer Support
In case you aren't able to use a 5G connection on your phone even after trying all the fixes above then it is time for you to contact the Visible Support Team and talk to them about this issue. Their team of experts will be able to solve it for you.