Does TracFone Hotspot Not Working? Are you unable to use hotspot service on your TracFone network? Don't know what the issue is? Are you confused about what to do to fix the issue? This article will guide you through the causes and some best ways to fix this.
You are not able to on your hotspot but you can use the internet on your device and you are not facing network difficulties. Then keep reading this article to fix this issue.
TracFone is a network operator based in the US. It does not have its own carrier, instead it uses AT&T, Verizon and T- Mobiles as their carriers.
Why Is TracFone Hotspot Not Working?
It might be confusing for you why the hotspot is able to be accessed, what is causing this, don't worry we can explain why this happens.
1. Your Plan Does Not Have Hotspot Facilities
Not all TracFone mobile plans allow your device to use it as a hotspot server. It might be too difficult to understand, but TracFone does only offer a few plans that allow Hotspot capability. Your current mobile might not have this service in the plan. Be conscious about this while purchasing.
2. Network Issue
If your device is facing network difficulties, then your device might not be able to provide hotspot connection to other devices.You need to have a proper and stable network to use your device for providing hotspot.
If you are facing a network issue, then you have to solve the network issue on TracFone as a first step before you try to fix the hotspot.
3. Device On Power Saving Mode
Most devices do not allow using hotspots while it is in power saving mode. If your device is on power saving mode, then you might not be able to keep a hotspot on your device.
If you are facing network difficulties, try to solve the issue with
4. Data Saving Mode Is On
Data saver mode does not allow your device to keep 'hotspot on' in your device. This can be the reason for users not being able to use hotspots in most cases.
5. Incompatible Device For Hotspot
In rare cases the problem is that your device might not support or have a hotspot or WIFI feature if it is an old version.
How To Fix TracFone Hotspot Not Working Issue?
1. Check Your TracFone Mobile Plan
Check whether your current TracFone Mobile Plan has Hotspot Capability, if not you might not have much to do with this. If you forgot your current mobile plan, go cross check with the TracFone Mobile Plans on their website to check if they have hotspot capability.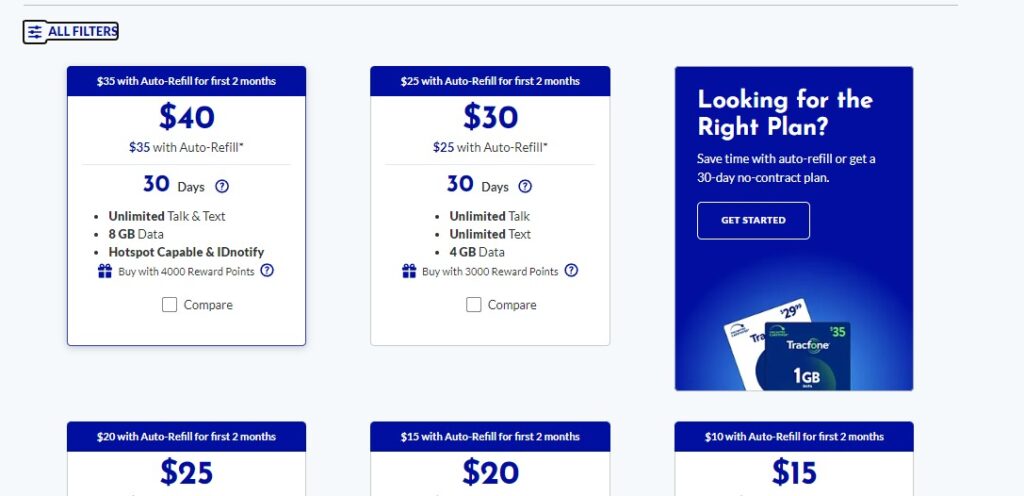 2. Check Data Left On Your Plan
If your current mobile plan has hotspot capacities, you still can't use the internet on the device to check your data balance. Not having enough data can also cause the issue of 'hotspot not working' with the Tracfone network.
To check TracFone Balance,
Text 'BALANCE' to 611611
Login to TracFone My Account App
Go and Login to TracFone balance enquiry website
If you don't have enough data, add add-ons to continue using the internet on wifi.
3. Check Hotspot Password And Network
There might be a possibility that you saved your wifi network and password a while back on the device and after that you changed your hotspot password on the device you have the hotspot on. Enter the correct password to resolve the "hotspot not working" issue.
To Enter the new password,
Go to the Wifi network
Select and hold the network until you see 'Forget Network' option
Select 'Forget Network'
Try connecting with the same network by entering the correct password
4. Turn Off Power-Saving Mode
If your device is on the power saving mode, try to turn it off to toggle on the hotspot option.
To disable Power-Saving mode and Super power saving mode,
Go to settings
Go to Battery
Disable Power saving and super power saving mode
This can solve the issue by enabling you to turn on the hotspot on your device.
5. Turn Off Data-Saver
In case Data Saver is turned on in your device, then you might not be able to turn your hotspot on until the data saver mode is turned off. Try Turning it off to resolve the issue 'Hotspot Not Working' with TracFone network.
To Turn off data-saver on Android mobile,
Go to Settings
Go to Network And Internet
Tap 'Data Saver'
Toggle it off
On iPhone,
Open Settings
Tap 'Mobile data'
Choose 'Data Mode'
Choose it to 'Standard'
This can also enable you to turn on hotspots on your device.
6. Reset Network Settings
A complete network reset may help you to resolve the issue if the issue happened because of any setting options in the respective device you wanted to turn on hotspot. This is not a factory reset you need to be cautious of.
Network reset just sets your network settings to default settings.
To reset network setting on iPhone device,
Go to Settings on your iPhone
Go to 'General'
Select 'Reset'
Select 'Reset Network Settings'
For Android devices,
Go to Settings
Select 'general management'
Tap Reset
Tap Reset Network Settings
7. Contact TracFone For Help
If the above 6 methods do not fix the issue 'Hotspot Not Working' on TracFone, then you have to contact TracFone for assistance to resolve this issue.
To conduct them dial 1-800-867-7183 and state the issue that you are not able to use hotspot service on the TracFone network.
Visit the TracFone website for online chat or text 'HELP' or 'SUPPORT' to 611611.
Hope you solved the issue.