Are you looking for a way to transfer your phone number to Ultra Mobile? Do you want to shift your calling and data services to Ultra Mobile while holding the same number?
Ultra Mobile is a mobile virtual network operator (MVNO) in the United States that offers wireless phone and data services.
MVNOs are wireless service providers that lease network infrastructure from major carriers and then offer their own plans and services to customers.
Ultra Mobile primarily operates on the T-Mobile network, one of the major wireless carriers in the United States.
If you are looking for a way to transfer your phone number to Ultra Mobile, do not worry. This article will guide you through understanding the process of transferring your phone number to Ultra Mobile.
How To Transfer Number To Ultra Mobile?
To transfer your phone number to Ultra Mobile, you will need to upgrade to a full plan on the Ultra Mobile site and then provide details associated with your number such as your account number , PIN, and ZIP code to Ultra Mobile customer service.
Before you begin, make sure your current phone number is active with your current carrier. Ensure the account with your current carrier is active and in good standing.
Check your contract terms with your current carrier, as there may be early termination fees or other obligations. Have your Ultra Mobile SIM card ready. If you don't have one, you can order it from Ultra Mobile.
Follow these steps to transfer your current phone number to Ultra Mobile: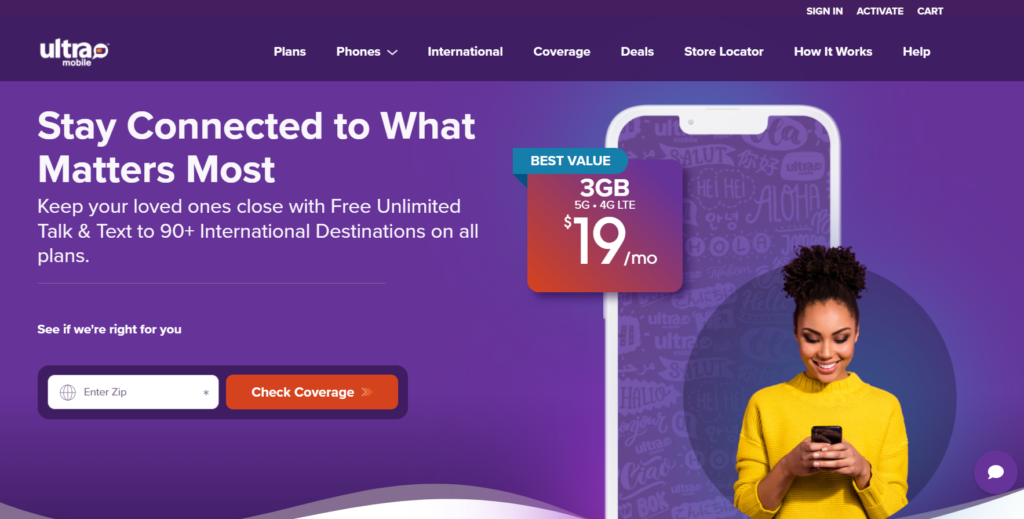 Go to the Ultra Mobile website and sign in to your account.
Call the Ultra Mobile customer service at 1-888-777-0446 and let the customer support representative know that you want to transfer (port) your existing phone number to Ultra Mobile.
You will need to provide the following information to initiate the porting process:

Your current phone number (the one you want to transfer).
Your current carrier's name and account number.
Your current carrier's PIN.
Billing ZIP code.
You can also chat with an agent live on the chat box. Once the number is transferred to Ultra Mobile, you will receive an SMS confirming the same.
If you do not have access to your information such as account number, PIN, etc, then contact the customer service of your carrier and ask them to provide you with the details.
The Ultra Mobile representative will guide you through the process and complete the porting request. The porting process may take a few hours or up to a few business days, depending on the carriers involved.
Keep your current service active until the transfer is complete. Once the porting is done, test your Ultra Mobile service to ensure that calls, texts, and data are working correctly.
Inform your contacts of your new phone number, update any online accounts linked to your old number, and reconfigure any apps or services that rely on your phone number for verification.
Ultra Mobile usually does not charge any fee for porting your number from your old carrier. Inquire about this fee when signing up for Ultra Mobile's service.
Also, it's common to experience a temporary interruption in service during the porting process, so be prepared for this transition period.