TracFone is one of the largest mobile phone service providers with affordable plans and large network coverage.
The strong network coverage is the result of its interconnection agreement with other network carriers. Some of the major network operators that are linked with TracFone include Verizon, AT&T, T-mobile and Sprint.
Depending on the network coverage of the towers in your area, you will get access to that particular tower.
But various other carriers are also compatible with TracFone which is discussed in this article.
How To Find Your Current Carrier?
Before you look for compatible carriers with TracFone find out who is your current carrier. You can find it in the following ways.
Restart your phone. This will display the name of the carrier when you switch it on.
If the phone screen does not display any name then it means that it is unlocked. Next, you can find out on Google to check if your phone is GSM or CDMA.
You can refer to your phone's manual or check with your service provider to find out the network they are using in your area.
If your service is still active then you can find out the carrier online by entering your phone number.
What Are The Carriers Compatible With TracFone?
TracFone is a wireless mobile service provider which uses network towers of four large network operators with coverage in almost all the regions of the US which are Verizon, AT&T, T-mobile and Sprint.
You get the benefit of access to the largest network towers with affordable plans.
Although TracFone has an interconnection agreement with Verizon, AT&T, T-mobile and Sprint, your phone from the respective carrier will only be compatible with TracFone service when it is unlocked.
So, if you have a carrier-locked phone from Verizon, AT&T, T-mobile and Sprint then you will have to get it unlocked from them to make it compatible with the TracFone service.
If you are switching to TracFone service and want to keep your phone then you should check for your phone's carrier compatibility to ensure it has network coverage in your area.
TracFone also has various subsidiaries which operate and provide services. You can switch to any of the following subsidiaries by checking the compatibility of your device with the carrier to enjoy its benefits.
1. Simple Mobile
Simple Mobile was launched in 2019 by T-mobile but later acquired by TracFone in 2012.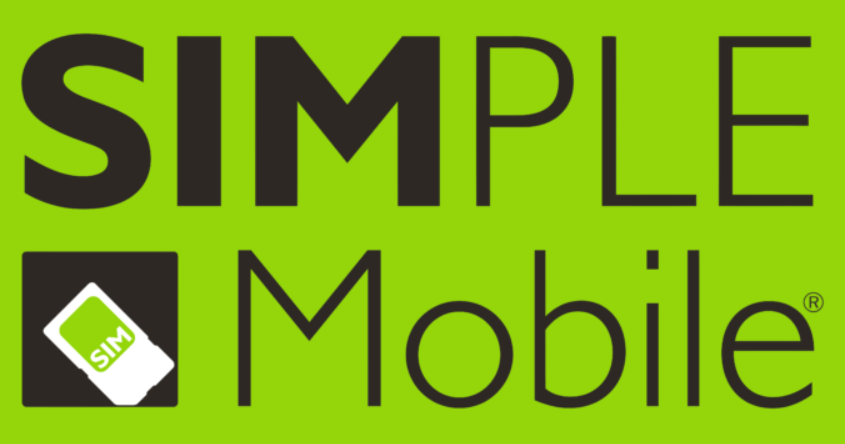 It uses T-mobile towers and is the best option for people who do not wish to change their phone or phone numbers. You can also get prepaid plans that can be renewed every 30 days.
The highlights of Simple Mobile carrier are:
Keep your device for a price as low as $0.99.
The lowest pre-paid plan price is $25 for 30 days.
Get discounts when you get an additional line.
Option to choose from two unlimited data plans with varying hotspot access.
2. Straight Talk
Straight Talk is most widely used for its no-contract service which is easily available and sold by Walmart.
It is supported by TracFone Wireless offering affordable data plans with an option of unlimited data, talk and text but have the option of bit older phones.
The highlights of a Straight Talk carrier are:
Various options of monthly, no-contract plans at affordable rates.
The lowest unlimited data plan, talk and text is at $55.
Extend plans to three months, six months or a year to increase savings.
There are no added perks like access to Hulu or Disney.
Limited 5G availability that sometimes goes down to 2G depending on the plan.
Discounted phones are available but are older models.
3. Page Plus
Page Plus is another carrier that runs under TracFone and uses one of the largest network towers, Verizon Wireless.
It is also a no-contract service with coverage in almost all of the US region and offers very customizable data plans with affordable rates and very good customer service.
It offers plans as low as $10 per month with add-on services as you like or want to add to the basic plan.
The highlights of a Page Plus carrier are:
The lowest data plans start at $10 per month for 100MB of data with auto-refill.
There are no discounts or offers for the purchase of multiple phone lines.
Uses the Verizon network which is the best network coverage in the US.
Get unlimited 4G LTE data with unlimited talk and text for $50 per month with auto-refill.
4. Total Wireless
Total Wireless is another carrier compatible with TracFone that offers low-cost data plans and works on Verizon networks.

It offers various plans starting from $25 up to $100 plans for family data with a hotspot and reliable network.
The highlights of a Total Wireless carrier are:
It has the same set of basic features for every phone plan.
Get unlimited talk, text and 2G data.
Get access to visual voicemail, VoLTE/H.D. voice calling /Wifi calling.
All plans have mobile hotspots except the $25 plan.
You get a reduction in price at Doc.com subscription.
Access to the parental control app Surfie is free for family share plans.
Rewards program for customers and refer a friend.
A mobile app is available to manage your account on both iOS and Android devices.
5. Net10
Net10 is another subsidiary of TracFone with offers for new subscribers. It is also known for its no-contract and pay-as-you-go data plans at affordable rates.
It offers 4G LTE service by using large network operators and provides plans with no hidden costs or additional fees.
It also allows you to keep your own phone or purchase a new phone from Net10 clubbed with data plan options at great deals.
It is great for people looking to get a prepaid phone plan without caring about the speed.
The highlights of Net10 carrier are:
Get access to nationwide 4G LTE network coverage on all four major network operators.
The lowest plan is $20 per month for 2GB of data.
Various plan options for every budget and with varying speeds.
Not many offers for new phones.