Are you wondering about what network AirTalk Wireless uses to operate? Do you want to know about the quality of network services provided by AirTalk Wireless?
AirVoice, the parent business of AirTalk Wireless, is an FCC-approved Eligible Telecommunications Carrier (ETC) that offers Lifeline, Affordable Connectivity, and Emergency Broadband Services to economically disadvantaged Americans without insurance.
Airtalk Wireless provides free cell phones to customers who meet certain criteria. Before obtaining the service, you or a household member may be needed to engage in a government assistance program; however, this will vary depending on your income level.
The AirTalk wireless services have gained immense popularity in recent times with their free cellphone scheme. However, many people wonder about what network AirTalk Wireless uses to operate while they provide such affordable plans.
This article will help you understand more about how AirTalk Wireless operates and what network it uses.
What Are The Benefits Of Using AirTalk?
The AirTalk cellphone plans are immensely feasible and affordable for low to mid-income families. The pricing range of their plans is economical and modest. They offer 3 types of plans that range with several benefits such as free talk time or data.
Additionally, you also get a free mobile or cell phone if you are eligible for the Federal Lifeline and Affordable Connectivity (ACP) programs.
Eligible consumers can choose a phone of their choice from a wide range of quality products by AirVoice, the parent company of AirTalk. Some consumers are also eligible for high discounts while purchasing a tablet as well.
AirTalk Wireless Uses What Network?
AirTalk Wireless is an MVNO/ETC (Mobile Virtual Network Operator/Eligible Telecommunications Carrier), which signifies that Airtalk Wireless does not have its own infrastructure for the network but rather collaborates with other network carriers to provide its services to consumers.
AirTalk Wireless has tied up with AT&T network to provide its services to its consumer base without any network infrastructure. AT&T is one of the largest network carriers in the United States.
These well-known carriers have strong networking infrastructure and large coverage geography, resulting in excellent performance for AirTalk subscribers.
AT&T network covers all geographical locations with an amazing average speed of 4G and 5G networks.
Furthermore, it mitigates the requirement for AirTalk to invest in expensive assets. So, if you're looking for an MVNO with a dependable network partner like AT&T, AirTalk Wireless is the way to go.
AirTalk Wireless primarily used GSM (Global System for Mobile Communications) technology for its wireless services. GSM is a widely used cellular technology that allows for voice and data communication on mobile devices.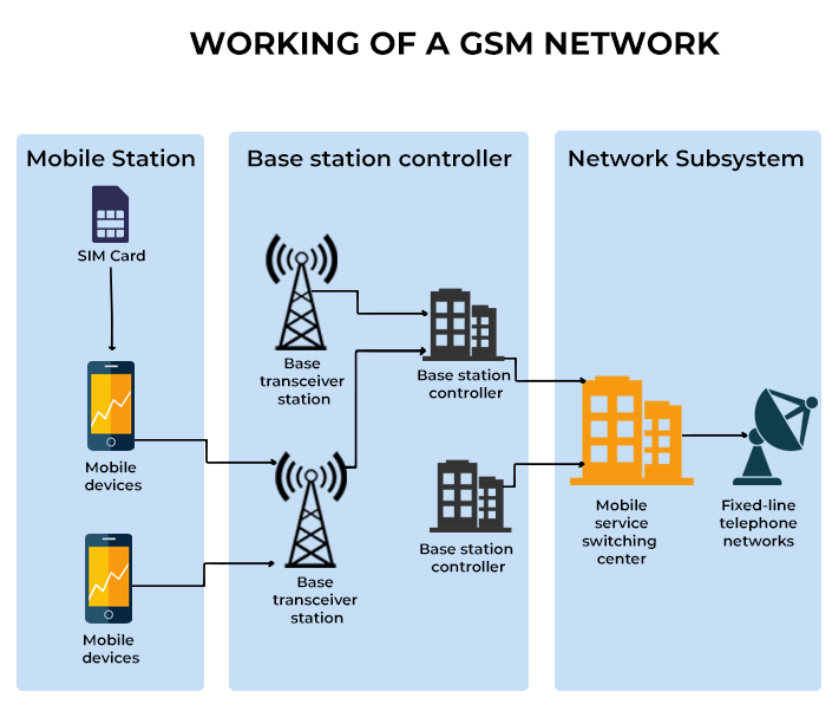 GSM is a widely used technology all over the world for mobile communication purposes. It is smooth, handy, and compatible with many devices.
When using a GSM network, you can benefit from features such as smooth network switching and worldwide roaming with smartphones and tablets that are compatible.
As SIM cards in GSM devices are exchangeable, you can quickly switch between phones or providers by swapping your SIM card.