Do you have any issues getting messages sent to your Visible wireless by others? Even if you were receiving them normally and without any problems a few days ago, you might not be able to.
As messages are an essential part of our daily lives and frequently used both in our business and personal lives due to this it can be a highly irritating and draining experience.
It's also likely that you are at a loss for how to fix the problem in your Visible wireless now that you are having it. However, you needn't be worried because we are here to help you.
Visible is one of the most popular phone services in the US but it can also have issues and errors that can completely ruin your entire day or even a week.
In this article, we will be showing you exactly how you can fix the issue of Visible Wireless Not Receiving Texts and how you can fix it easily.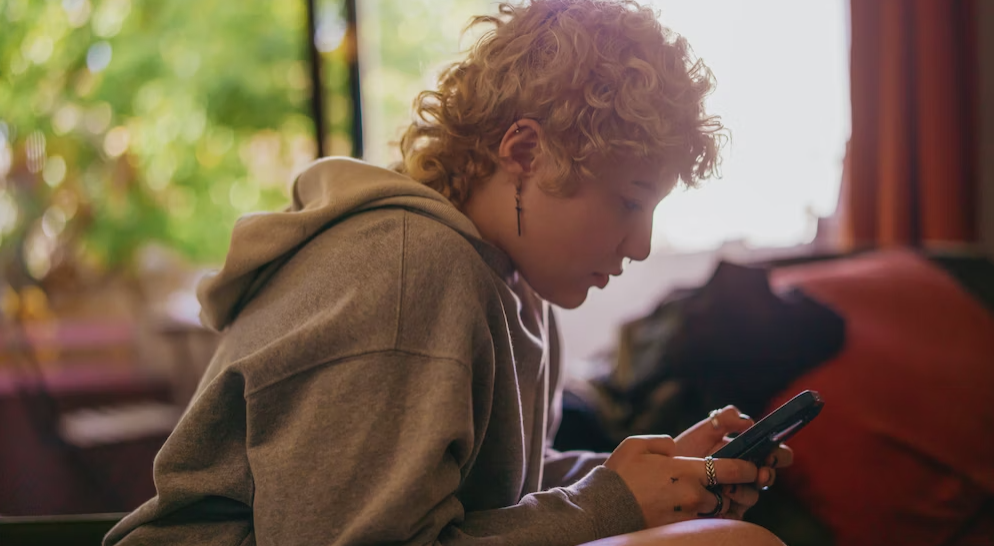 Why is Visible Wireless Not Receiving Texts?
There may be a number of causes for Visible Wireless not receiving texts, including poor network coverage, out-of-date phone software, and technical problems with the device or Visible's own system.
An issue with the area coverage may be where the trouble begins. It's possible that the region you're in is not covered by the Visible network. Although Visible uses some Verizon towers, Visible does not use all of them.
If your phone's software is out-of-date, you will also need to update it in order to receive text messages on your wireless device.
There can be a glitch or a bug in the system of Visible which could be the culprit that is stopping your Wireless from receiving the texts sent to you.
Whatever the reason is we have the solution for you in our fixes section below.
How To Fix Visible Wireless Not Receiving Texts?
To fix Visible Wireless Not Receiving Texts, you will have to make sure that your device is within the area coverage of the Visible network, update the OS of the device, restart your wireless. Additionally, wait for some time in case there is any technical problem from the side of Visible.
Below we have discussed these fixes in great detail:
1. Check the Area Coverage of Visible
Your phone's signal strength is the first thing you should check when you are unable to receive texts in your Visible wireless.
When attempting to use the text feature using the Visible network, you can encounter an error if your phone is not within the coverage area.
Check and make sure that the signal strength is strong and have at least four out of five sticks in its signal bar as active.
You receive texts from other numbers without any problems if you try to go to an area with a stronger signal that is inside Visible Network's coverage region.
2. Update Your Phone OS
Ensure that the firmware on your phone is updated to the latest version that is released. You should go to your phone's settings if you haven't upgraded the OS in a while.
Now, if there are any update options available, make sure to install them.
Once you're through, you can restart your phone and check to see whether you can receive texts on your wireless without encountering any problems.
3. Sort Out Your Storage
Make sure that your storage has enough space to receive messages sent to your phone.
If you don't have much storage then that might be one of the reasons why you are unable to receive texts on your wireless.
You will have to delete some of the files in your phone or shift them from your phone to other storage to free up space.
It is advised that you keep at least 20% storage of your phone empty so that your apps can function properly and the messages can have enough space to keep newly received texts.
4. Clear Your Messages App Cache
The next thing you can attempt is to delete the Messages app's cache. You must do this because the cache folders for apps can contain junk and corrupted data, which may cause the app to not work properly and stop receiving texts.
Clear Cache for Android
Go to Settings on your device.
Open Apps.
Select Manage Apps.
Navigate to the Messages App and tap on it.
Tap on Clear Data or Clear Cache.
Clear Cache for iPhone
Go to iPhone settings.
Go to General.
Find the Messages App and click on that.
Tap on the Offload App button.
Again Reinstall the Messages app.
5. Restart Your Phone
Restarting your phone is the next thing you may attempt to fix the issue with texts in your phone. Check to see whether you can now receive messages on the phone without having any issues.
Any bug that is the root of the error on your device should be fixed by turning the power off and back on.
6. Wait For Sometime
There is a chance that the problem is coming from Visible's end and cannot be resolved on your end.
The best course of action in that situation is to wait a little while before attempting to open the messages folder on your phone and checking whether you have received the messages sent to you.
The technical team is probably working on it, so it should be addressed in a few days if not hours.
7. Do a Factory Reset
You can also do a factory reset of your phone as an alternative solution to see if that resolves the problem with the text messages feature on your phone.
Be sure to backup all of your phone's data before attempting a factory reset.
You can reset your phone by following the manufacturer's instructions once you have backed up your data.
The process for performing a factory reset varies depending on the phone, however, it should be given in the user manual.
8. Contact Visible Customer Support
It's time to get in touch with the Visible Support Team and discuss this issue if, despite attempting all the solutions above, you are still unable to utilise the messages feature on your phone.
The problem can be resolved for you by their team of professionals.