Instagram Wrapped is a third-party application that allows users to view their most popular posts, top followers, and other analytics about their Instagram accounts. While it may seem like a fun and harmless tool, it is important to note that any third-party application can pose a potential security risk to your account.
One of the main reasons why it is recommended to reset your password after using Instagram Wrapped is because it requires users to log in with their Instagram account. This means that the third-party application has access to your login credentials, which can be used to access your account without your permission.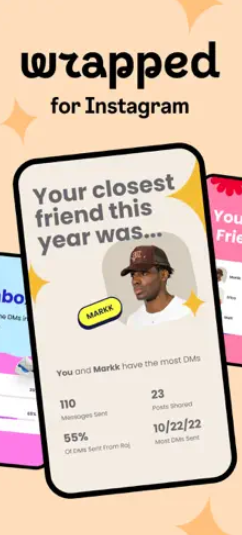 In addition, there have been instances in the past where third-party applications have been hacked, resulting in the compromise of user data. If a hacker gains access to your login credentials through a third-party application like Instagram Wrapped, they can use it to log into your account and potentially steal personal information or post unauthorized content.
Resetting your password after using Instagram Wrapped can help mitigate these risks. By changing your password, you can ensure that any unauthorized access to your account is revoked and that your account remains secure.
It is also important to note that resetting your password should not be the only security measure you take after using Instagram Wrapped. It is recommended to enable two-factor authentication on your account, which adds an extra layer of security by requiring a code to be entered in addition to your password when logging in.
If you have used Instagram Wrapped and want to reset your password, you can follow these simple steps:
Open the Instagram app on your mobile device or go to the Instagram website on your computer.
Click on the "Forgot password?" option on the login screen.
Enter the email address or phone number associated with your Instagram account.
Follow the prompts to verify your identity, which may include entering a security code sent to your email or phone number.
Once your identity is verified, you will be prompted to create a new password.
Create a strong and unique password that is not easily guessable.
Confirm your new password and click "Reset Password."
After resetting your password, it is recommended to enable two-factor authentication on your account for added security. You can do this by going to your Instagram profile, clicking on the three lines in the top right corner, selecting "Settings," and then selecting "Security." From there, you can enable two-factor authentication and choose your preferred method of receiving security codes.