Does the Cash app keep on refunding your payments? Are you unable to complete your transactions in the Cash app?
The Cash app is a popular and convenient platform to transfer money from your bank account through a smartphone app in the United States and the United Kingdom.
It is a reliable, quick, and secure app to carry out transactions on your smartphone device. You can use a Cash card to buy goods and services against the balance in your Cash app.
If you have been trying to make some transactions on the Cash app but the app keeps refunding your payments, it could be due to a number of reasons.
This article will guide you in understanding why the Cash app may refund your payments and what steps you can take to solve this issue.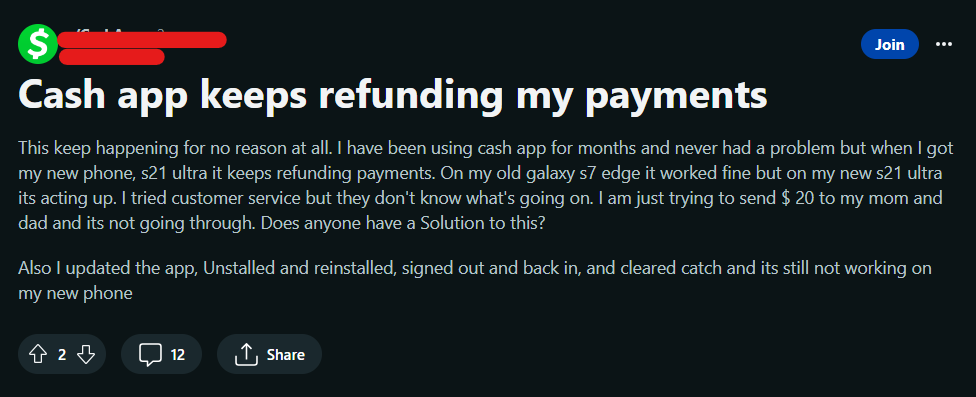 Why Does Cash App Keep Refunding Payment?
If the Cash app keeps on refunding your payments it could be due to insufficient payments, fraud prevention, technical glitches, issues with the recipient's account, or due to account verification issues.
1. Insufficient Funds
If the funding source you used for the transaction, such as your bank account or Cash App balance, does not have enough money to cover the payment, Cash App will refund the transaction.
2. Fraud Prevention
Cash App has fraud detection mechanisms in place to protect users. If a transaction appears suspicious or potentially fraudulent, Cash App may refund the payment as a safety precaution.
3. Technical Glitches
Sometimes, technical glitches within the Cash App system can cause payments to be refunded unintentionally. In such cases, reaching out to Cash App's customer support is essential for resolution.
4. Recipient's Account Issues
If the recipient's Cash App account has problems, such as verification issues or a blocked account, it can lead to payment refunds.
5. Account Verification Issues
If your Cash App account is not fully verified or has verification problems, it may lead to payment refunds as a security measure.
How To Fix Cash App Keeps Refunding Payment?
If the Cash app keeps refunding your payments, check your internet connection, verify your payment method, check your bank balance, ensure there are no errors in payment details, and contact the Cash app customer service.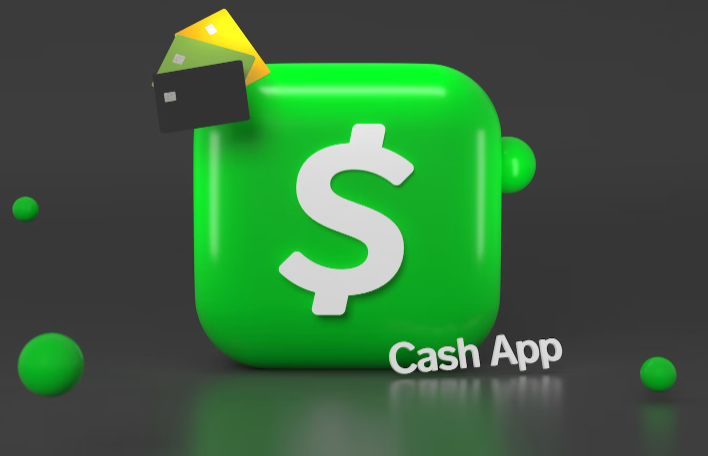 1. Check Your Internet Connection
Although the payment being refunded error would mostly occur due to an error on the Cash App team's end, an unstable internet connection may also lead to this issue.
A stable and active internet connection is essential to make successful transactions on the Cash App. Make sure you're connected to a reliable and fast network.
You can also use your device to perform a speed test to check if your internet connection is fast and seamless.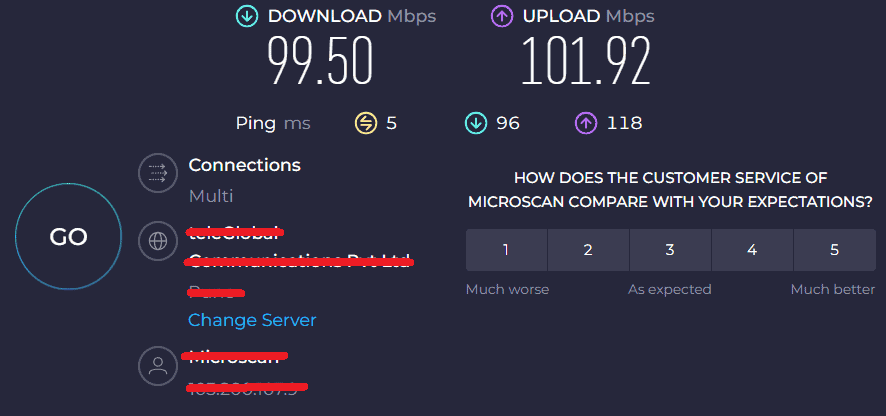 If you have a poor internet connection, try restarting your router.
To restart your router or modem, follow these steps:
Unplug the router and modem. Wait for at least 30 seconds and then plug in the modem. Switch it on.
Wait for at least 1 minute. Then plug in the router. Press the power button to switch it on.
Wait at least 2 minutes before proceeding to test or use any device.
Moving the router closer to the devices can also help to boost your WiFi connection. That way, you can strengthen your WiFi signal and make successful payments on the Cash app through your device without it being refunded.
2. Verify Your Payment Method
Check your mode of payment and ensure that there are no issues with it. It could be a possibility that due to issues with your mode of payment, the transactions keep getting refunded.
If you're using a debit card or bank account to fund your Cash App, ensure that the information associated with your payment method is accurate and up to date. Errors in this information can sometimes lead to refunds.
3. Check Bank Balance & Add Sufficient Funds
There have to be sufficient funds available on your Cash account for successful transactions on the Cash app. Ensure that you have the required funds to carry out a transaction.
Check your bank balance. If you do not have sufficient funds, you will encounter a transaction error on the Cash app. In case of insufficient funds, add more funds required to fulfil the transaction and make payment smoothly.
4. Check for Transaction Errors
Ensure that there are no errors in the transactions you are making. Double-check the recipient's information, payment amount, mode of payment, debit or credit card number, CVV, and bank account details.
Also, ensure that there are no issues with the recipient's bank account. If the recipient's account is blocked, closed, suspended, or inactive, you may not be able to complete the transaction.
In case you provide any wrong information, the transaction will fail due to which your money will be refunded.
5. Check Your Bank's Server Status
To transfer funds on your Cash app successfully, your bank servers need to be responsive as well.
Check your bank's server status to determine if this is the root cause of the payment refund on the Cash app.
A simple way to check the Cash app's server status is to access your balance on the Cash app. If you are unable to retrieve your bank account balance details, the bank servers are down.
Banks often have dedicated times when they shut down their servers for maintenance purposes.
In this situation, the error cannot be fixed on your end. It is advisable to wait for a while and try to make the payment again later.
6. Update Your Cash App
Ensure that you are using the updated version of the Cash app from the App Store (iOS) or Google Play Store (Android). An updated version has the fixes to bugs and technical glitches.
Outdated apps can sometimes lead to fund transaction refunds and transaction errors on the Cash app. It will just take a few seconds, and once updated, you can attempt to add funds again on your Cash app.
The payments should now process smoothly on the Cash app without any transaction refund error.
7. Verify Your Identity
If the payment refund occurred due to some unusual activity, change in the device, or change in any other security information such as password or PIN, the issue can be fixed by verification of identity.
They may ask for details such as your full name, date of birth, the last 4 digits of your SSN (Social Security Number), email ID, and your residential address.
Be prepared to provide any requested documentation or information to confirm your identity.
8. Contact Cash App Support
The most effective way to fix transaction refund errors and payment failures on the Cash app is to contact Cash App's customer support. You can reach out to them on their social media handles.
They can review your account, provide information about why you might be encountering the transaction refund error, and guide you through the steps to fix the issue.
You can also contact the Cash app support team through the Cash app.
Go to the Cash app on your device.
Tap on the Profile icon.
Finally, tap on Cash Support to contact the support team.
Additionally, you can also call the Cash App support team at 1-800-969-1940. A Cash App representative will guide you further to resolve the transaction error.