Are you having difficulty trying to use the Cash App on your device and have decided to contact the Support team but now you are getting an error when you are trying to contact them through the app?
Maybe every time you are trying to complete a session you are seeing the error message, "Network Error. Cash App support is currently unavailable. Please come back later."
This error occurs when you are trying to contact the Cash App support from your Cash App account. This can be extremely frustrating but there is no need to worry anymore as we are here to help you!
Many users have reported seeing this error "Network Error" when they have tried to contact the Support team of Cash App from the app itself.
Cash App is a hugely popular app in the UK and USA that people can use to transfer money through their phones. Due to its ease of use, many people have started using it.
This error can not only make you feel frustrated but can also ruin your day.
In this extensive guide, we will be going over the reasons why you might be seeing the Cash App "Network Error" and how you can fix it easily.
What Causes Cash App Network Error?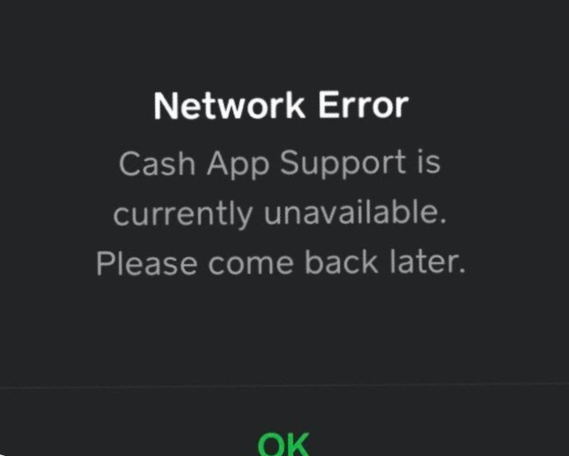 When you are trying to contact t the Support team of Cash App from the app itself you might at times see the error message, "Network Error".
There can be multiplier reasons why it is preventing your Cash App from reaching out to the Support team.
Reasons include an issue with the server side of the Cash app, for example, a Server Outage, scheduled maintenance or a traffic overload.
Other reasons include a weak internet connection, an outdated Cash App in the device or a bug or a glitch in the Cash App system itself.
However whatever the reason is that is showing you "Network Error" you can easily fix this issue by going through our fixes section below.
How to Fix Cash App Network Error?
To fix Cash App Network Error, you can update Cash app, check your internet connection, check the server status of Cash App, and restart the app on your device after doing a force stop among other fixes.
Before you try the fixes below make sure that you have tried to use the feature a few times after waiting for some time as the error message says, if that doesn't help then please go through the fixes in this section and solve the issue.
1. Check Cash App Server Status
The first thing you should do is check the Cash App server status. If the server is down due to a malfunction or scheduled maintenance, you won't be able to access the platform.
If the app itself is having a server issue such as an outage or going through scheduled maintenance then that might be one of the reasons why you are seeing network error on Cash App.
When the server is down apps like Cash start to malfunction as it is an online-based platform. You can wait for some time and let the technical team fix the issue and then you can try to open it when you see that the server is functional again.
2. Check Internet Connection
The next thing that you need to do is to check the internet connection.
Cash App needs a stable internet connection to work properly on your device so if you are unable to provide it then it not work and show the network error.
Make sure that your Wi-Fi or phone data is turned on. Also, check and make sure that your Airplane mode is turned off. If you are in a Wi-Fi connection then change it to a data connection or simply turn it off and on again.
If there is a connection issue in your Wifi then you can try to do a router reset.
Simply switch off the router and unplug it from all the devices and power supply.
Wait for 3 minutes and then plug it in again.
Now wait for the signal to come back and connect to the internet through it.
Check whether you are able to solve the connection issue. If you still get the issue then contact the local service provider to get the issue checked.
3. Update Cash App
Verify that you are running the latest version of the Cash app on your device. The team of Cash App regularly release app updates which make the app function better by getting rid of the bugs and glitches in the app.
You can easily update the Cash App by going to the Play Store or App Store and then updating the app from there.
4. Log out and log in to the Cash App
Another fix that you can try is to log out of Cash App and then log in to it again after some time has passed.
If the issue of network error is happening due to some kind of glitch in the system of the Cash app then logging out and logging in again will solve that issue.
5. Restart Cash App
The next fix that you can try is to restart the Cash App after doing a Force Stop. On your device, go to Settings >> Apps >> Cash App >> Force Stop to stop Cash App immediately.
The next step is to restart the Cash App on your phone and check to see if the app is fixed.
6. Restart Your Device
Make sure to restart your deuce if restarting your Cash App doesn't work for you.
To restart your device you can long press the power button and then select the option Restart. Now, wait and let the device complete the process.
Try to open the Cash app again and see whether you are still getting the network error.
7. Contact Cash App Support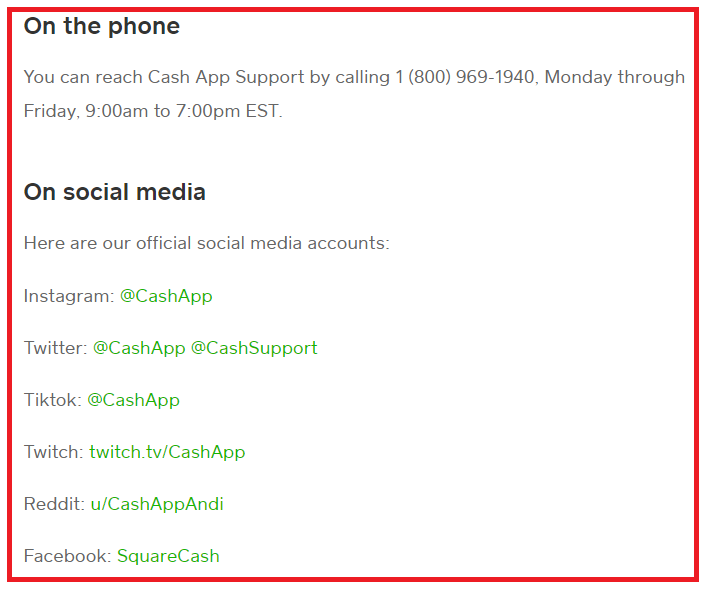 After you have tried the above fixes you should be able to fix the network error in Cash App.
However, if you are still seeing this error then please contact the support Team of Cash App through their phone number or social media and let them fix this for you.